National Bike to Work Day is Friday, May 19th! This year's Bike to Work Day will include over 40 fueling stations around Austin. Fueling stations will operate from 7 AM – 9 AM and give out a variety of free treats like coffee, tacos, waffles, snacks, and complimentary bike tune-ups for commuters. The morning will conclude with a celebration at City Hall featuring bike-friendly vendors passing out goodies and special guest speakers. 
Biking is a great way to get where one needs to go, while connecting with our environment, community, nature, and also boosting mental and physical health. Biking has also been shown to reduce stress and reduce air pollution. Although "work" is in the name, you don't have to be on your way to work to actually participate. Just get out on a bike! We will be celebrating all things bike – if you are riding to/from work, riding with the kids to school, just feel like going on a ride, or mostly looking for the free coffee and tacos… pump up those tires, check those brakes, and swing by some of the Fueling Stations to say hi!
Metrobike Austin will be offering free day passes all day on Bike to Work Day. Use code BTWD2023.
Ghisallo will lead two group rides stopping at fueling stations along the way to City Hall. Both rides will leave at 7:00 AM! The starting locations are: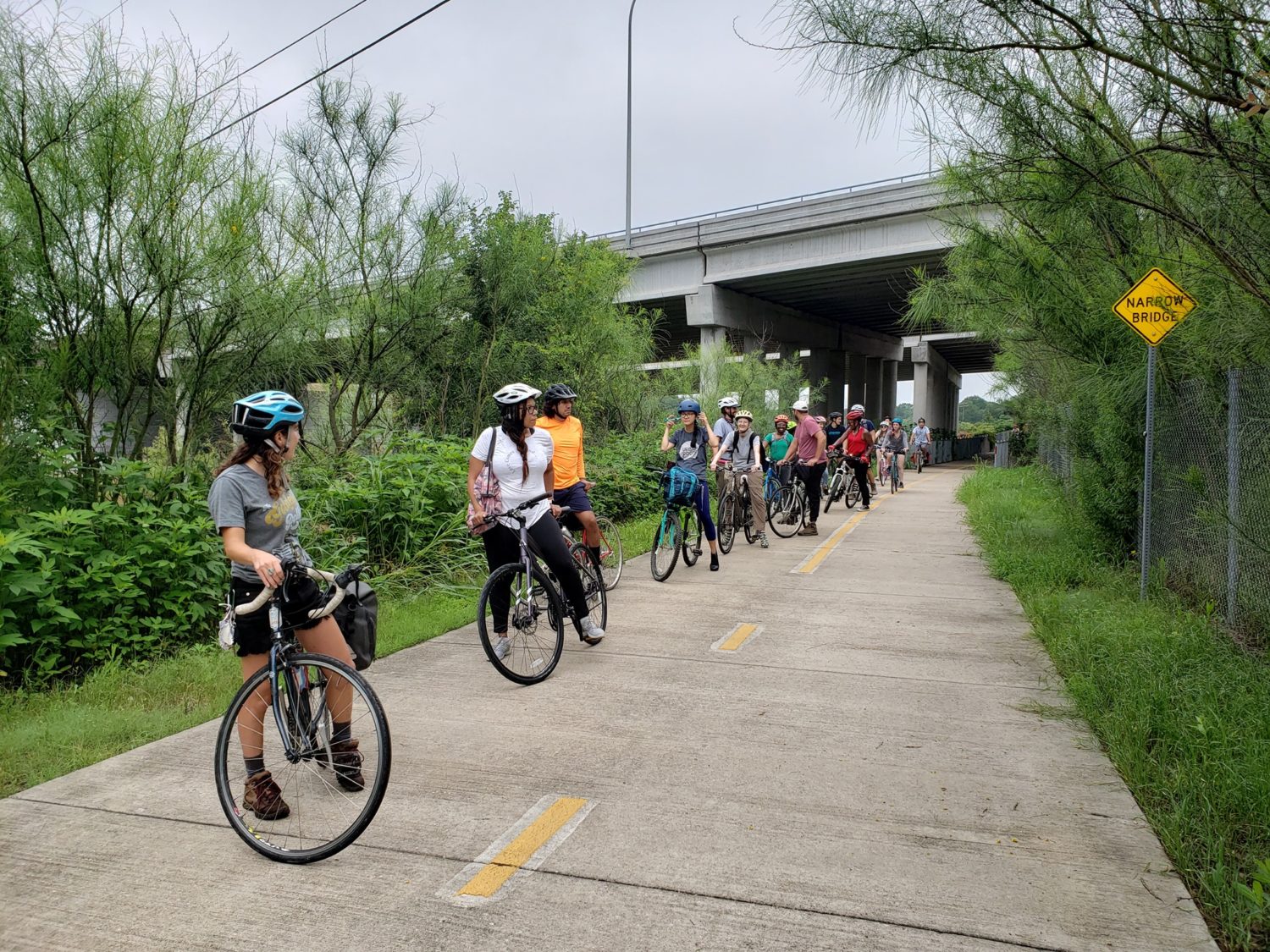 Join Ghisallo for a free bike clinic to get comfortable riding and gain confidence navigating different routes in your area! We will go over basic bike skills, maintenance, rules of the road, safe route finding, and more. Bikes will be available to borrow for the clinic for those that do not have.
Saturday, May 13th, 2023, 10 AM- 12 PM
Meet at Parque Zaragoza, 2608 Gonzales St, Austin, TX 78702