2022 was a big year for Ghisallo as an organization. Our annual reports are officially published and available for your enjoyment. Check them out below!
Team Updates: An epic congratulations and thank you to Christopher Stanton, Ghisallo Founder and 10+ year Executive Director, for all the time and dedication given to growing Ghisallo to what it is today – a strong community programs organization. He has transitioned on to new adventures and a new place to call home in D.C. We welcomed Kari Kuwamura as the new Ghisallo Executive Director, who brings years of experience managing outdoor education programs for diverse populations in Central Texas. Another addition was Mirna Herrera as the new Austin Team Lead with years of experience coordinating community programs in Austin. Alex Russell transitioned to a new adventure and Briana Cohen geared towards grad school and moved into a part-time role. The core team continues strong with Noni Jarnagin, Girmawi James, Jake Boone, Carl Bradtmiller, Cristina Solorzano, plus Mary Stanton and Lily Friend part-time.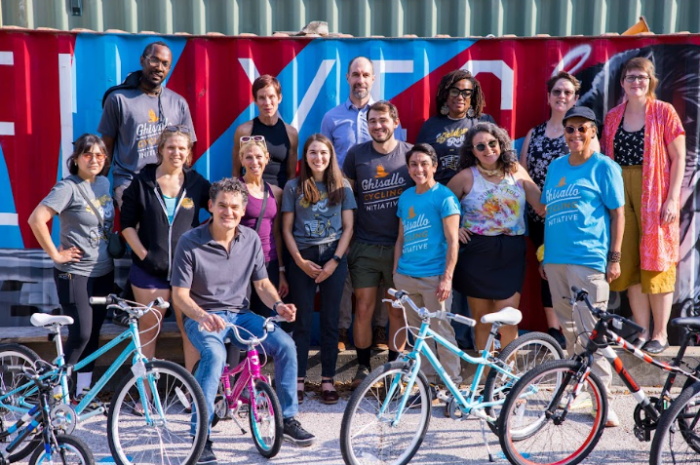 Board Updates: Thank you to our supportive and outstanding Board Members – David Gordon, Kim Wilson, Kathryn Flowers, Natalie Caballero, and Movetia Salter.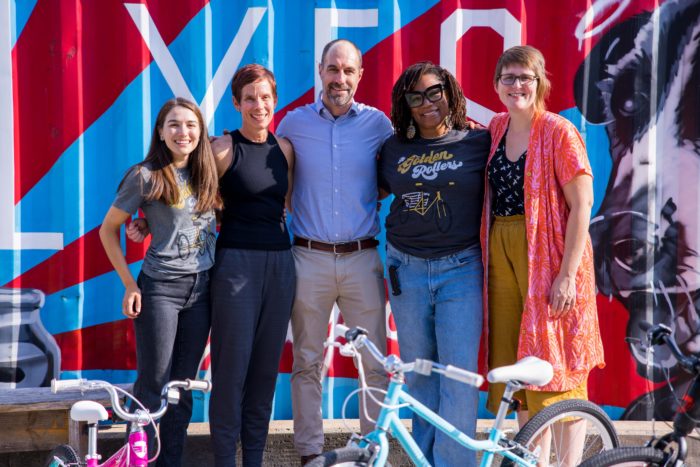 A warm welcome to Ann Saxton Darcy as our newest Board Member. 
Ann is a seasoned, analytical leader with a background in corporate finance and strategy. After more than 20 years in Seattle, during which she served in executive roles in both the private and non-profit sectors, Ann and her husband moved to Austin in late 2019. In addition to her professional experience, she brings to Ghisallo her passion for social impact and community building and has experienced first-hand the way bicycling can be a powerful facilitator for both. She also loves to connect strategy to operations and has an aptitude for identifying and leveraging strengths for maximum impact. She is an avid cyclist, dog lover and world traveler who greatly values interpersonal connection and relationship building.
Congratulations to Natalie, who is our new Board Chair! Natalie shared a brief bio with us:
Born and raised in Austin, I'm a proud Austinite. As a volunteer and board member I have witnessed the hard work and dedication that has gone into making Ghisallo Cycling Initiative the thriving organization it is today. During the weekdays I work as a Digital Marketing Project Manager where I absolutely love working with a team to achieve a common goal. When I'm not at my desk or volunteering, you'll find me walking my pup Gus or riding my bike around the Hill Country. I absolutely love riding my bike, and I am excited to help other people fall in love with biking too!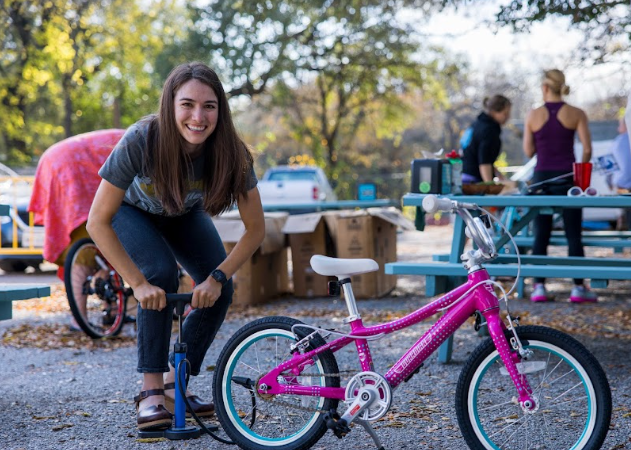 Assistants and Volunteers: We have had a number of notable part-time staff and assistant volunteers who made our programs thrive in 2022-2023 including Mary Reyes, Bobby Sandoval, Kari, Robert Foster, Jeremy Klitzman, Lily Friend, Chris, Nona, Marina, and others for special events. We appreciate all your support and showing up energized for riding with our participants!